Baker
ISBN 13 978-0801075735
£19.99
352 pages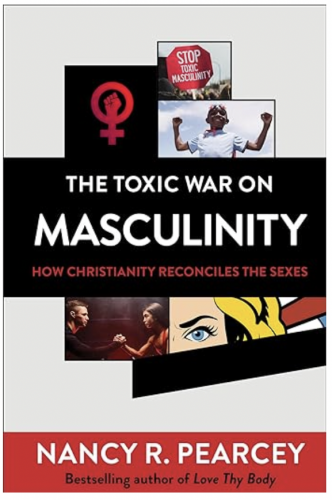 We have all heard about men behaving badly. Contemporary models of toxic masculinity in the church and in society have done no-one any favours.
In this book Nancy Pearcy has produced a full and rich exploration of the origins of toxic masculinity. The author begins with a short account of her experience of the two sides of her own father. One side was an upright churchgoing man, the other side was the private world of harshness. The author traces the origins of modern toxic masculinity to two main causes:
Firstly, the Industrial Revolution, which took men away from the home as their main base. This led to a growing detachment from the home and the task of nurturing children, which up to that point was a task shared with his wife.
Secondly the feminization of the Church. This growing emphasis by the Church on the perceived virtues of woman tended to alienate men and mask the complex combination of strength and weakness that exists in true manhood, as displayed supremely in Jesus, the Servant King.
The author suggests that the Church needs to offer role models of masculinity that values both gentleness and strength. This is done by stressing the difference between how society portrays "real men" and the biblical model of the good man, who is not afraid to manifest weakness and reveals his true manhood by his willingness to serve and protect, rather than control and abuse.
Although many of the examples and statistics in this book are from the US, there is much in this book to inform our thinking and shape our practice on this side of the pond.
John Woods is a writer and Bible teacher based in West Sussex. He is Director of Training at the School of Preachers in Riga, Latvia.