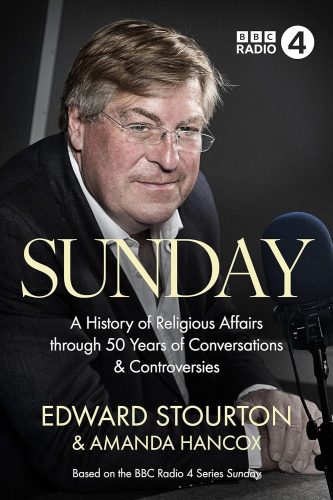 SPCK
Hardback
ISBN 978 0 281 08773 0
£29.99
404 pages
The Sunday programme on BBC Radio 4 has become an institution over the past five decades. It continues to be a place where matters of faith and practice are discussed.
Initially the programme was almost exclusively concerned with the Christian faith, but as our multi-cultural society has developed the voices of other religious groups have been increasingly heard. In 19 chapters these conversations range from Speaking Truth to Power to Celebrity. Issues addressed include the ordination of women, sexual identity and bioethics and abuse in the Church.
The way that the chapters are set up is to provide a sample of conversations on these topics in chronological order. This gives an illuminating insight into how leaders of the established Church have tended to shift away from certain traditional Christian beliefs and behaviours. The tells a story of the Church being shaped by the surrounding culture rather than vice-versa.
Writing this review in early October 2023 in the aftermath of the terror attack by Hamas on Israel, and the BBC's reluctance to brand Hamas as "terrorists" it is fascinating to read the chapter on The Struggle between Israel and the Palestinians.
One of the authors argues for the importance of a programme like Sunday.
"The religious landscape is very different now, and revelations of sex abuse and issues over sexuality still play an important and powerful part in millions of people's lives around the world. Understanding religious beliefs and how they inspire and influence the way people live their lives around the world is still as important as ever."
This is an interesting and, at times, frustrating chronicle of a long and engaging conversation.
John Woods is a writer and Bible teacher based in West Sussex. He is Director of Training at the School of Preachers in Riga, Latvia.