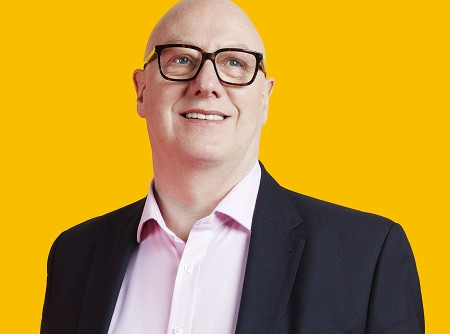 Giving with Christian charity Stewardship grew by 10% to just under £110m in 2022, reflecting a resilient generosity in the face of the cost of living crisis.
Stewardship's Annual Report 2022 (for the year ended 31 December 2022) tells a powerful story of growth across the board and accelerated impact through key strategic partnerships.
2022 saw the end of a four-year period of sustained investment in Stewardship which has resulted in a stronger organisation.
Key highlights include:
– Philanthropy Services grew its client base by 29%, driven in part by a growing awareness of its Donor Advised Fund account
– Philanthropy Fund donors gave 26% more than in 2021
– Donations into Stewardship Giving Accounts exceeded £4.2m every month which represented a growth of 4%
– Grants to churches and charities increased by 14% to £82.6m
– Grants to Individual Partners grew by 6% to £15.2m with an average monthly support increase of £300 as a result of Support Raising Training
– 15 new loans provided to churches and Christian charities totalling £6m
– The Professional Services team saw a 11% increase in Accounts Examination clients and 4% increase in employers using Stewardship's Payroll Bureau
In 2022, Stewardship also forged a number of key strategic partnerships that helped to leverage significant impact in the following acute areas of need:
– Warm Welcome – Stewardship helped to launch this movement of over 3,300 churches and community groups hosting free, warm and welcoming spaces for their communities throughout the winter; Stewardship also distributed £200k in Welcome Energy Fund grants to help cover the increased cost of running the spaces. (Read the impact report at www.warmwelcome.uk)
– Ukraine war – Stewardship facilitated over £2m in additional funds to partners helping those in Ukraine, and raised a fund of £365k that was distributed through 47 targeted grants
– The Cost of Living fund – a partnership with donors, including philanthropists, raised approximately £100k for charities and churches on the front line of the crisis
– Stewardship also partnered with Essential Christian to provide strategic fundraising advice as well as their giving platform for Spring Harvest 2022.
Reflections on Stewardship's Annual Report 2022
Active generosity inspired by God is at the heart of all we do
"Given the tough economic environment in 2022, we were delighted to witness the resilience and generosity of the Christian community reflected in a very encouraging increase of 10% in giving with Stewardship. We were also able to accelerate our impact for God's Kingdom through our leadership and partnership opportunities. Active generosity inspired by God is at the heart of all we do so we are incredibly grateful for the growth we saw in our community of givers and partners in 2022." Stewart McCulloch, CEO, Stewardship (pictured above)
"In a year of challenge, change and growth, we want to acknowledge up front that nothing you read about here [Stewardship's Annual Report 22/23] could have been achieved without God. It is because of God's abundant goodness towards us and His amazing grace that we are inspired to live generously; His generosity is at the heart of everything we do." Chris Gillies, Chair of Trustees, Stewardship
Read Stewardship's Annual Report 2022: https://www.stewardship.org.uk/about-us/our-accounts