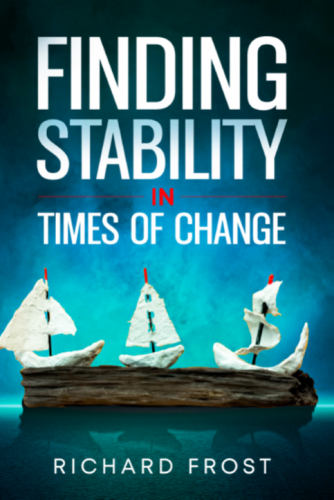 Endulini Publishing
ISBN 978 0 6397 3023 3
£6.99
118 pages
Is this another one of those "I survived the lockdown; let me tell you about what I learned" books? Yes and no. It is certainly a book that speaks about lessons learned in the process of living through the times of uncertainty during and in the immediate aftermath of the pandemic, but it is not a predictable formulaic book. It is instead a fresh and honest reflection on how to trust God when everything in life gets thrown up into the air.
The author skilfully deploys the story of Jesus calming the storm as told in Mark's Gospel, to help the reader understand a bit more about what it means to trust and not be afraid. The author deals very well with the way that Jesus speaks to the disciples about their "little faith" in the story. The author makes the helpful suggestion that this is not an intended by Jesus to belittle the disciples, but his attempt to draw out and strengthen their faith.
The author uses several little stories from Scripture from other people that relate to this theme before returning to the story of the calming of the lake in the final pages. He concludes by reminding the reader, realistically: "Like it or not, for most of us, a calmer day is not coming."
John Woods is a writer and Bible teacher based in West Sussex. He is Director of Training at the School of Preachers in Riga, Latvia.