The 50th Greenbelt Festival will take place this August – with comedian Milton Jones and actor and fair trade advocate Adjoa Andoh forming part of the line-up.
The festival – held over the August 24-27 Bank Holiday weekend in Kettering – brings together artistry, activism and belief.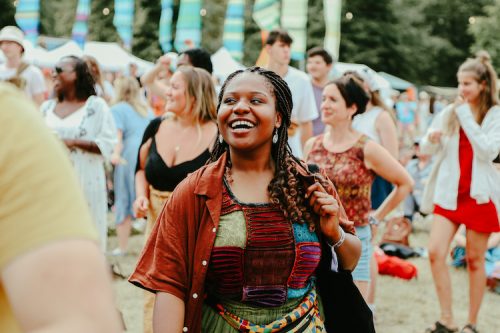 For its half century celebration, there will be a focus on issues such as social inequality and the cost of living crisis, the climate emergency and the refugee crisis, as well as the ongoing conflict in Israel-Palestine.
Jones – who has performed at Greenbelt before – will appear alongside other guests Carrie and David Grant, Dr John Sentamu, Cole Arthur Riley, Ann Pettifor, Jack Monroe and Kathryn Mannix.
Artists include Laura Mvula, The Indigo Girls, Ezra Furman, Balaklava Blues and Bruce Cockburn. Actor Andoh is patron of the Fair Trade Foundation and has starred alongside Morgan Freeman and Matt Damon in Invictus and more recently as Lady Danbury in Bridgerton.
Creative Director Paul Northup said: "We're 50 this year and we think that's worth celebrating. Not just to get nostalgic, but to stand in solidarity and look ahead. To find the courage, creativity, and inspiration needed to face the next 50 years. And we want as many people there as possible with us. To join the party and be part of something truly special."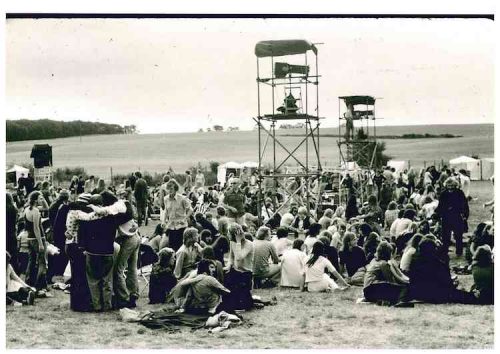 The first Greenbelt Festival took place in 1974 (right) on a farm with the words 'If you've got a field, you've got a festival'. The Sun newspaper reviewed the first one as 'The Nice People's Pop Festival', but it was more subversive than it appeared.
In the 1970s, Greenbelt's view that all artistic expression was God-given set it apart, and its appeal grew through the decades. In 1981 a youthful U2 phoned Greenbelt just before the festival began, to ask if they could play because 'God had told them they should'.
These days it's the UK's leading festival of artistry, activism and belief and is still fuelled by a uniquely progressive spiritual vision – with artists, speakers, thinkers and more coming from all over the world to the fields of Boughton House near Kettering. And the ethos of inclusion and independence burns brightly for the multi-generational audience of the festival, that describes itself as 'somewhere to believe in'.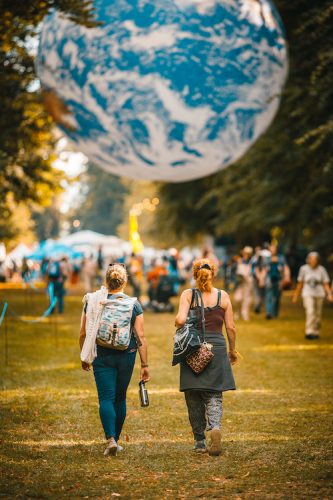 "Greenbelt is powered by a group of passionate and dedicated volunteers who help us bring our festival to life each year," Northup added.
"We try to create an inter-generational celebration, inclusive and accepting of everyone, regardless of ethnicity, gender, sexuality, background or belief."
Greenbelt's commitment to social justice has stayed constant over the years.
Paul continues: "We are so blessed to work with a handful of partners, associates, sponsors and funders at the festival and beyond who share our vision.
"From our main partners Christian Aid, who strive for social justice and pursue our vision of a world without poverty on the global stage, to charities like Trussell Trust who support a network of more than a thousand food bank centres here in the UK.
"We like to say that Greenbelt was founded a long time ago by a bunch of misfits in a field. While that's a bit of an over-simplification, we're still in a field and, 50 years later, and we're still somewhere that welcomes absolutely anyone and everyone. Particularly those of us who sometimes feel like they don't belong anywhere else."
Since its inception, Greenbelt Festival has had several homes, including castle estates and race courses, and everyone from Moby to Mavis Staples and The Proclaimers to Pussy Riot have performed on its stages in front of thousands of people.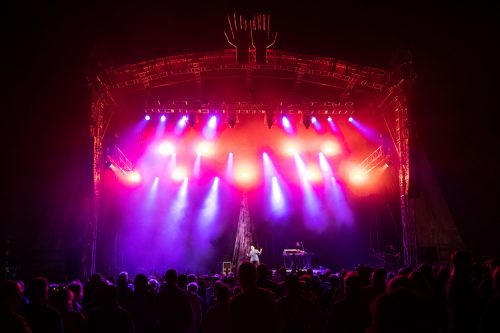 Boughton House has now been the festival's home for 10 years, and its blend of artistry, activism and belief marks it out as unique in the Christian events landscape.
Flexible payment plans including a brave 'pay as you can afford' ticketing model have been introduced by organisers. Visit www.greenbelt.org.uk for more details.